Commercial Electrical Maintenance Program Solutions
You have sunk a lot of capital, work hours and lifeblood into your South Texas business. That is why it is so important to take the proper steps to protect your electrical investment. E3 Electric knows and understands just how vital the electric services are to your company. We'd like to help you develop a comprehensive plan to safeguard your electrical system with our commercial electrical maintenance programs solutions.
How Do Our Commercial Electrical Maintenance Services in Houston, TX Work?
If you are interested in learning more about how to better protect the electrical investment at your commercial business, you can arrange for an onsite visit by one of our friendly and knowledgeable service technicians.
On this first visit, the service technician will assess and evaluate the electrical systems your business has in place. Some of the things that the technician will look for using infrared technology include:
=

"Hot" electrical components

=

Malfunctioning features

=

Wiring that is old, fraying or otherwise not up to code

=

Lack of working smoke and/or carbon monoxide detectors
Once they have a list of all necessary repairs and replacements, they can get to work bringing your business back into full code compliance. Service technicians will inspect and replace light fixture ballasts and check any other fixtures for missing bulbs. We often recommend that our customers retrofit their light fixtures from fluorescent to LED. Not only is it better for the environment, but this is a good way to save money on energy costs.
Taking a Deeper Dive into Your Electrical Building Maintenance Programs in Houston, TX
Service technicians can perform an X-ray scan of the property and surrounding outdoor areas to locate underground utilities and their conduits. They may recommend that some of your equipment and wiring be upgraded for safety and efficiency or to bring it back into code compliance. Circuit breakers and surge protectors are two components that frequently need replacing.
Your commercial electrical maintenance program solutions also include regular maintenance by our service technicians. They will periodically perform safety tests on all of your electrical equipment to ensure that it remains in good working order.
Maintenance includes the installation and servicing of service generators and alternative power sources so you are ready for the next hurricane season or other inclement weather events. Our technicians also routinely monitor, test and replace carbon monoxide and smoke detectors as needed.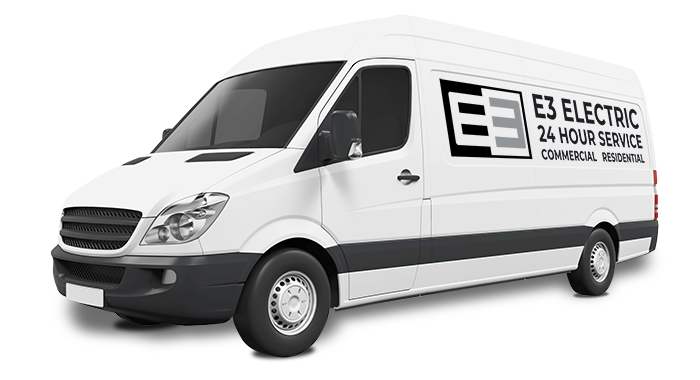 Why You Need to Take Advantage of Commercial Electrical Maintenance Services in Houston, TX
Our building maintenance programs are designed specifically to address all the issues that can cost you downtime from electrical emergencies and power outages. We can keep your team safer and protect your data and assets with routine servicing of your electrical investments.
E3 Electric is responsive 24/7, 365 for electrical emergencies that can harm your personnel and shutter your business. We will come onsite for all emergency situations. Our technicians are specially trained to be as least disruptive to your company's routine as is possible on a service call. We always clean up any debris or messes created during our service calls.