Residential Smoke Detector Electricians in Houston, TX
Do you have working smoke detectors in all the rooms of your Houston home? Far too often, homeowners only pay attention to their smoke detectors when the battery runs low and starts chirping.
But smoke detectors are the number one safety feature that you can add to your home to protect your family and property in the event of a fire emergency. That's why it is a good idea to consult with residential smoke detectors electricians in Houston, TX, before you attempt to install your devices.
This is certainly not an area where you want to skimp. When you need a smoke detector to sound a warning, you want it to be in good working order. That can save lives and property, and give homeowners the peace of mind that they need to relax and feel safe in their residences day and night.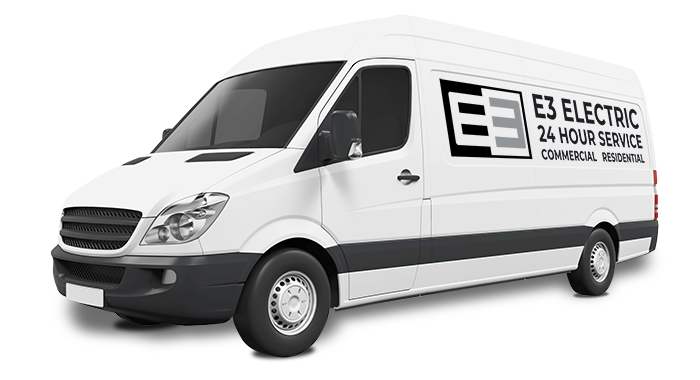 E3 Electric Has Licensed Home Smoke Detectors Electricians in Houston, TX
Our electricians are all licensed and fully bonded so you know that they are always safe to invite into your home to assess and evaluate your smoke detector systems. They can check the efficacy of each smoke detector in your residence. Our smoke detector electrical services include troubleshooting any problems and diagnosing and fixing the issue(s) in one trip.
We understand how annoying it can be to have service technicians return two or three times because they forgot a tool or an essential component to do the job correctly. We dispatch each residential smoke detector electricians in Houston, TX to every job with trucks that are generously stocked for every job they need to do. That gives them maximum efficiency so they can complete the job quickly.
Do You Need Smoke Detector Electrical Services in Houston?
One thing that we can guarantee you will never hear is a resident saying as the firetrucks pull away, "Gee, I sure wish that I hadn't had so many smoke detectors in my home!"
That's because these devices can make the difference between a quick alert and a tragedy. Especially if a fire breaks out at night, residents may not be aware of it until they have succumbed to smoke inhalation. Even if they wake up, it is a harrowing experience to beat their way past flames, choking on the smoke and frightened for their lives.
That's why it is so vital to have an early warning smoke detector system in place and working seamlessly to protect you, your family, pets and property.