Commercial Construction Electricians in Houston, TX
Commercial and residential electrical needs are vastly different, so businesses must ensure that they're working with an electrical company familiar with the needs of commercial establishments. E3 Electric has commercial construction electricians in Houston, TX who can assist you with every aspect of the electrical supply for your business.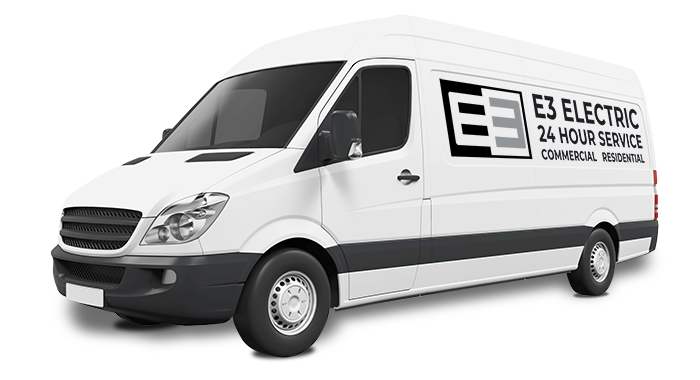 How Can E3 Electricians Meet Your Construction Electrical Service Needs?
Every business has unique electrical needs. Our commercial design & build electricians in Houston, TX know that discussing these needs with you during the design process is the only way that we can meet those needs. As part of our construction electrical services, we attempt to determine what electrical challenges your company might have in the future so we can take that into account during the planning phase.
The last thing you need to worry about is facing power outages because your company's electrical system can't handle the demands placed upon it. Our commercial construction electricians in Houston, TX at E3 Electric are able to install a complete electrical system. This includes:
=

New wiring or replacement wiring of the entire building

=

Installation of custom lighting and light fixtures

=

Replacement or installation of electrical outlets

=

Installation of unique components as required by your company
Why Choose E3 Electric as Your Commercial Design & Build Electricians in Houston, TX?
The professionals with E3 Electric are fully licensed, bonded and insured. With decades of experience in the business, our company is well versed in handling commercial projects. We've worked hard to build our reputation in the area and continue to emphasize complete customer satisfaction to keep it up. When you work with E3 Electric, you can count on these benefits:
=

Our electricians arrive to the job site in fully stocked vans to reduce the chance of having to leave mid-day to get supplies or equipment.

=

We handle commercial jobs of all sizes. You can come to us to replace an outlet or to plan and build an entire electrical system for your commercial establishment.

=

Every technician places an emphasis on safety. We know that you need a reliable and safe electrical system to power your business.

=

E3 Electric offers emergency services. This provides peace of mind for each of our customers, including commercial clients.