Home Child Safety Electricians in Houston, TX
Making sure your home is safe for your children is one of the most important things that you can do, and our home child safety electricians in Houston, TX can definitely help. We're as dedicated to this as you are, and you'll see that we really care here at E3 Electric. We strive endlessly for optimal results and customer satisfaction. We use our experience and knowledge to make your home as safe as possible. This is the type of service that you can trust, and it can put your mind at ease.
Electrical Panel Scans
One way that we approach safety as a home child safety electrical company is by scanning electrical boxes to look for issues. We do this with next-level technology: infrared scanning systems. We're very in-tune with all of the newest innovations in this industry, and that gives us the edge when it comes to safety. Best of all, these scans are totally free. There's no risk, so why not do what it takes to make your home as safe as possible?
Fire Hazards
A second way that we can help as residential child safety electricians in Houston, TX is by looking for clear fire hazards. Perhaps you have old switches that spark when you flip the lights on or off. Maybe you have outdated breakers that don't trip when they need to. Perhaps you have too many major devices on one circuit. There are plenty of other hidden risks, but we have been in business for more than 15 years, so we know what to look for.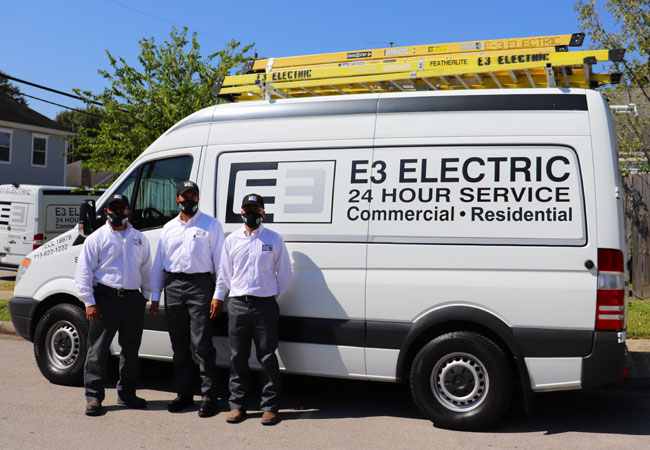 Home Upgrades
Finally, we are a home child safety electrical company that can help upgrade your home to make it even safer. Newer outlets often come with built-in blocks so that children cannot put anything into the socket, for instance. A quick upgrade to these outlets means you never have to worry about your children pulling out the covers.
Furthermore, we can check to ensure that you have the proper GFCI outlets in bathrooms and any other areas where they're needed. Many older homes do not have the proper outlets because they're simply outdated; in other cases, previous homeowners may have done DIY projects without using the right parts. If you haven't owned your house since the day it was built, call us to go over your systems and ensure they are safe. Checking on the GFCI outlets is merely one way that we do it.