Industrial Facility Electricians in Houston, TX
The last thing you ever want to happen is for your industrial workplace to be disrupted by an unforeseen electrical problem. If the lights suddenly go off, the computer systems stop functioning or the heat or air conditioning temporarily ceases to operate, you want the issue fixed right away so your employees and clients don't waste their valuable time and resources. E3 Electric is the industrial facility electrician in Houston, TX with the experience you need to help correct your industrial electrical problems in a hurry.
We safeguard your electrical systems in various ways because E3 Electric is the leading industrial building electrical contractor in Houston, TX since 2003. We can immediately spot areas where you require repairs, replace bulbs and assess fixtures, install economical LED bulbs, upgrade wiring and outdated equipment, and make sure that everything in your facility complies with electrical codes. E3 Electric provides industrial facility electrical solutions for all types of industrial establishments. We have trusted experts because we have been in business for decades and we know how to deal with every electrical problem you might encounter.
E3 Electric can handle after-hours and holiday repairs so your industrial facility is never offline for more time than is absolutely necessary. Our licensed, bonded, and insured technicians and electricians will arrive at your site with all the tools and parts they need to resolve your issue. Getting your company back up and running smoothly and safely is E3 Electric's most urgent priority.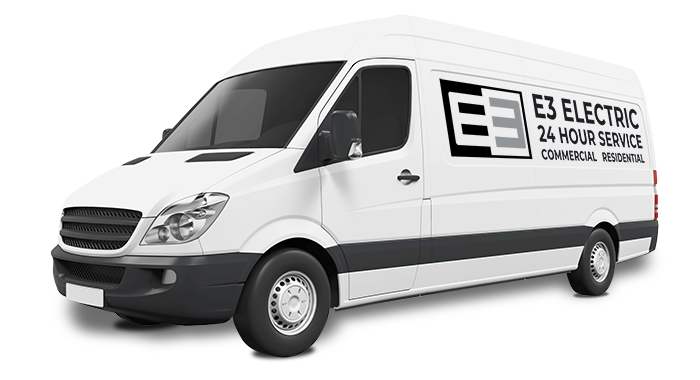 What Makes E3 Electric the Leading Industrial Facilities Electricians in Houston, TX?
=

If you have an emergency electrical problem, you can call us and reach a dispatcher at any time of the day or night.

=

We provide industrial facilities electrical solutions such as backup power until we can complete our repairs.

=

We do troubleshooting of electrical systems and lighting.

=

We can obtain emergency parts quickly.

=

Our services are competitively priced so we can work within your budget.

=

We have state-of-the-art equipment that is the best in the business.

=

We do key preventative maintenance to help you avoid costly problems in the future.

=

We are equipped to handle industrial expansions, alterations, upgrades and renovations.

=

We will formulate a comprehensive electrical maintenance plan for your workplace that aligns with your budget.